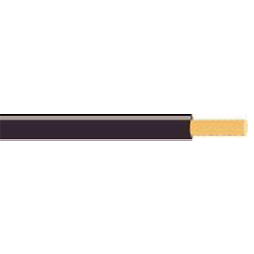 Application:
These cables are suitable for internal wiring of appliances, and switch control, metering and instrument panels of switchgear etc, where there is a requirement for a low smoke zero halogen flexible cable to minimize the risk from dense smoke and toxic fumes.
Construction
Fire retardant. In accordance with , IEC 60332-1-2 UNE 20432.3, and UNE-20427 standards.In conditions of simulated fire produced in accordance with the operative method established in the aforementioned standard, they will not spread fire.
Toxicity and corrosivity
In accordance with the proj. UNE-21174, NFC-20454, RATP K- 20, CEI 20-37, p. 2 IEC-60754.2 and NFC- 20453.Since they are halogen free, in the combustion of the organic materials it can be assured the gases given off will not display toxic or corrosive characteristics.
This is verified by the procedures and equipment stipulated in the standards mentioned herein.
Emission of smoke
When conventional cables burn in fire, they give off large quantities of smoke and cause a loss of visibility, which prevents locating the emergency exits and blocks the evacuation of people.
The EXZHELLENT cables are manufactured with special materials and their main characteristic is that, in case of fire, they emit very little smoke and that which is given off is very clear and translucent. They comply with, UNE 21172.1, IEC-61.034.1, UNE-21172.2, IEC - 1.034.2, BS-6.724, CEI-20-37 P111, NES-711, RATP K-20 and ASTME-E-662-79 standards.
Denomination of cable
07Z1-K (750 V) Flexible conductor class 5 (compacted).
This name is based on the modification proposed for HD 361 of CENELEC/TC 20 (GB) 127 C.
07: Voltage rating 450/750 V
Z: Halogen free thermoplastics
K: Flexible cable for fixed wiring.
Design
This type of cable is designed, manufactured and tested according to UNE 211002 & HD21.15
Sheath marks
HO7Z1-K
product tables
07Z1-K
Characteristics
Standards
Values According to Standard
Flame Retardant
UNE-20432.1
IEC-60332-1
Pass Test
Fire Retardant

UNE-20432.3
UNE-20427
Pass Test
No Emission of Halogens
UNE-21147.1
IEC-60754.1
BS-6425.1
Insignificant < 5%
Non Toxic
PROY. UNE-21174
NF C-20454
RATP-K-20
CEI 20-37 p.2
< 5% Actual 0.8-1.8
Non Corrosive
IEC-60754.2
NF C-20453
pH > 4.3
Actual pH 5-5.5
C < 10 S/mm
Actual C 0.8-1.2
No Emission of Dense Smoke
UNE-21172.1
IEC-601034.1
UNE-21172.2
IEC-601034.2
BS-6724
CEI-20-37
P111
NES-711
RATP-K-20
ASTM-E-662-79
> 60%
Actual > 90%
Short circuit current carrying capacities
The maximum short circuit current carrying capacities that a cable can withstand depend on the time of reaction of the protection elements installed in the line. The maximum current capacity in a short circuit accident, for a specific type of cable, is the result of multiplying the cross section of the cable for the values shown below. These values are taken from IEC 724.
| | | | | | | | | | |
| --- | --- | --- | --- | --- | --- | --- | --- | --- | --- |
| Time | 0.1 | 0.2 | 0.3 | 0.5 | 1.0 | 1.5 | 2.0 | 2.5 | 3.0 |
| A/mm | 364 | 257 | 210 | 163 | 115 | 94 | 81 | 73 | 66 |
Correction Factors
The maximum current carrying capacities must be recalculated when the installation conditions differ from the specified table.
Correction factors for ambient temperature other than 30°C.
| | | | | | | | | | |
| --- | --- | --- | --- | --- | --- | --- | --- | --- | --- |
| Air T °C | 20 | 25 | 30 | 35 | 40 | 45 | 50 | 55 | 60 |
| Factor | 1.12 | 1.05 | 1.0 | 0.94 | 0.87 | 0.79 | 0.71 | 0.61 | 0.50 |
07Z-K (750V) FLEXIBLE CONDUCTORS CLASS 5 (COMPACTED)
Nominal Size
Maximum Resistance at 20°C
Voltage Loss V/A KM Biphasic
Two Cables, Single Phase AC or DC
mm
Ohm/km
COS 0.8
COS 1
Current Rating Amp
16.0
1.21
2.42
2.90
95
25.0
0.78
1.60
1.87
126
35.0
0.554
1.16
1.33
156
50.0
0.386
0.84
0.92
189
70.0
0.272
0.62
0.65
240
95.0
0.206
0.49
0.49
290
120.0
0.161
0.40
0.39
332
150.0
0.129
0.34
0.31
385
185.0
0.106
0.29
0.25
440
240.0
0.0801
0.24
0.19
518
| Nominal Size | Approx Outside Diameter | Conductor Stranding | Approx Weight |
| --- | --- | --- | --- |
| mm | mm | mm | kg/km |
| 16 | 6.9 | 118/0.4 | 160 |
| 25 | 8.8 | 184/0.4 | 251 |
| 35 | 9.9 | 258/0.4 | 336 |
| 50 | 11.8 | 368/0.4 | 482 |
| 70 | 13.5 | 520/0.4 | 674 |
| 95 | 15.6 | 690/0.4 | 868 |
| 120 | 17.0 | 882/0.4 | 1107 |
| 150 | 18.9 | 1104/0.4 | 1384 |
| 185 | 21.5 | 1344/0.4 | 1678 |
| 240 | 24.5 | 1776/0.4 | 2214 |